COME FROM AWAY AUSTRALIA FEATURES
March 30th, 2019
The tiny town behind a heartwarming 9/11 tale
When dozens of planes were forced to land in a tiny Canadian town after the 9/11 attacks, locals billeted thousands of stranded travellers. Over the next five days, lives were changed forever.
I know you think you have a September 11 story worth telling – about where you were when you heard the news, how transfixed you became as New York's Twin Towers fell in rushes of bloodied rubble. But your flashbulb memory of that awful day, and the terrible reckoning of its enormity that followed, probably doesn't compare to that of the residents of Gander, a Canadian town on the island of Newfoundland, which rests quietly at the most eastern point of North America, surrounded by the dark expanse of the North Atlantic. On September 11, 2001, something extraordinary happened up here – something many are only now learning about, through a sleeper smash-hit stage show coming to Australia in July – and I've come a long, long way to hear that story in person.
The short version? When American airspace was closed for the first time in history, 38 commercial aircraft carrying 6579 passengers from 92 countries were diverted here, to a town of 9651 residents (and four traffic lights). They came here for a number of reasons. The historic airport boasts a massive but underused airstrip. Newfoundland is close to the "great circle route" flight path that so many planes follow when flying between America and Europe. And, of course, Gander is isolated and little populated – a small target in the event that any further planes had been weaponised by terrorists. That's the cold logic behind why the aircraft landed, but what happened in the five days they remained grounded is an epic parable of warmth, compassion, and the kindness of strangers in a strange place.
And it is strange. Not for nothing is Newfoundland called "The Rock". My three-hour drive inland from its capital, St John's, is a slow roll over shale and granite crags, past teensy ponds and forests of endearingly diminutive trees. (They grow slowly and small here, by virtue of brutal weather and shallow topsoil.) On the car radio between golden oldies, I hear the latest local road safety slogan: "Don't drink and drive – don't believe the myths." Their version of graffiti is apparently three words in white paint on a big boulder: "Gary loves Kate"
Arriving in Gander, a man at the petrol station grins widely and wildly – "Hello! Howsit goin' then?" – a kind of unprovoked convivial assault that continues throughout my visit. Ask a question and you'll be hit with an impenetrable Gaelic-English-Welsh accent (a byproduct of the inhabitants' mixed heritage) and a delightfully indecipherable dialect: "When'dee'all harpen, ya ersk? 'Twas September-moonth, of carse!"
Their hospitality is formidable. If you walk into The Bread Box and mention – as I do – that you leave in a few days' time at 6am, don't be surprised if Marlene the baker demands that you knock on her shop window at 4am, so she can send you away with a fresh bagel and hot coffee. The locals won't even let me stay in a hotel. I'm billeted instead with Diane Davis, the ebullient longtime French teacher at the local primary school, Gander Academy. She meets me opposite the school at the door of her little yellow house, where she lives with her hubby, Leo, the janitor. Diane doesn't say hello. She just mauls me in a bosomy hug. "Come on in," she says. "We'll have some Fogo Island cod for dinner. Then we'll put your dirty laundry in the washer. Then we'll go for a drive in the last of the daylight – give you the lay o' the land. You've got a bit of a story to get through."
For Claude Elliott, now 68, that day in 2001 began as days often do in Canada, at Tim Hortons, a hearty Canuck version of Starbucks. In Gander, "Timmys" is where business is done, so Claude – then mayor of Gander – was sitting in his usual booth trying to resolve a school bus drivers' strike, when the first plane hit the North Tower at 9.16am, local time. When the second plane crashed, everyone went home, and the federal government in Ottawa called the town hall: Gander should expect visitors. "Everybody has a disaster plan," says Claude. "Nowhere in our disaster plan did we have 7000 people dropping in for five days."
Everybody has a disaster plan. Nowhere in our disaster plan did we have 7000 people dropping in for five days.
Although the town didn't yet know how many planes or people to expect, word was sent to every community group, school and church to get ready. Volunteers assembled and desks and chairs were stacked and packed, floors swept and mopped, pews shifted to make room for cots. They pinned maps to the wall, marked with an arrow and the words "You are here".
The scale of the situation became clear as the jumbos began to land. Oz Fudge is retired now, but at the time he was better known as Constable Oswald Fudge, one of only two cops in town, and he was happily running his radar gun at cars passing in front of the Curling Club. It was a beautiful, clear, warm autumn morning, Oz tells me, but at the airport he could smell the jet fuel, dumped by planes that were too heavy to land with full tanks. "I could taste it – there was this film on the inside of my mouth," he says, white moustache twitching. "Like dirty burning kerosene." It was surreal, watching the aircraft amass, but he looked toward town with a sense of calm. "Because I knew everybody on those planes were gonna be fine. I knew as Canadians, Newfoundland-Labradorians, as Ganderites, whatever, we would take care of them."
The passengers were forced to sit in their planes on the tarmac for as long as 12 hours, while officials scrambled to set up customs and immigration. Most disembarked the planes in the middle of the night with only their hand luggage. "Every language you can imagine. Every age," Diane says. "We had the world." The town had only 500 hotel beds, and those were given to flight crews. And so the "plane people", as they became known, were sent to the Lions Club, Gander Elks Lodge #310, the Royal Canadian Legion Branch 8, and so many more places. The striking bus drivers came off the picket line to get them there.
These poor people had a million questions. 'A plane hit the towers? Much damage?' I had to say, 'Have a cup of tea and come have a look.'
Brian Mosher, now 59, was the sole community TV reporter and high school media teacher. Like most residents, he hardly stopped working for five days, keeping people informed in an era before Twitter or Facebook. (His Motorola 650 brick was one of the few mobiles in town.) "These poor people were like deer in headlights. They had a million questions. 'A plane hit the towers? Much damage? What's happening?' I had to say, 'Have a cup of tea and come have a look,' " Brian says. "Then we let them see, and I remember this greyhaired guy – he just sucked in this sharp inhale. I can still hear that pain."
Many wanted to flee. They asked if there was any way to the United States border without flying. Diane says there's only one answer. "You take a taxi to the Goose Restaurant, where you get on a bus to Channel-Port aux Basques, hop the ferry to North Sydney on Cape Breton Island, Nova Scotia. Catch the Acadian Lines bus across Nova Scotia, through Halifax, to Yarmouth, then get the ferry over the Bay of Fundy to Bar Harbor, Maine," she says. "It wasn't the answer they wanted."
There is comfort in food, of course, so that began to arrive at every makeshift dormitory.Lunch packs. Plates of bacon and eggs, sausages and meatballs. Dishes of cod au gratin. The air traffic controllers had nothing to do, so they made piping hot vats of chilli. A group of mothers from New-Wes-Valley, an hour away, spent the night baking bread, buns and pies, and its mayor requisitioned the town fire truck to speed it directly to Gander. "The steam was still on the bags when the truck rolled into town," says Brian. "I can smell it now." Passengers were also bussed to other towns like Lewisporte, Appleton, Gambo and nearby Glenwood where, it was said, they could have produced a cookbook: 100 Ways to Make Goulash.
The Red Cross organised sleeping quarters, while the Salvation Army co-ordinated the food effort. Storage was an issue, until some bright spark decided to commandeer the Steele Community Centre, the local ice-hockey rink where the Gander Flyers chase pucks. It became North America's largest walk-in refrigerator. The phone company, Newtel, set up free phones on the footpath in front of its building. Residents let passengers use their home phones, too, for long-distance calls that later went uncharged. After a long triage and verification process, thousands were given free medical prescriptions by Shoppers Drug Mart and O'Brien's Pharmacy. Most of the passengers needed a wash, so at the local Walmart, the message from the greeters changed overnight. "Welcome to Walmart," they said. "Would you like to take a shower at my house?"
Requests – whether for bedding or apples – were broadcast on television and met with an avalanche of donations.
Requests – whether for bedding or apples – were broadcast on TV and met with an avalanche of donations. Brian remembers going on air to ask if anyone had a few extra rolls of toilet paper. By supper time he was back on camera: "Folks, for the love 'a God," he pleaded, "quit bringin' toilet tissue to the Gander Academy!" The school had enough bog roll for a full year afterwards.
This is, residents say, not unusual for Newfoundland, which is sustained mostly by its small coastal fishing villages. It's a community instinct that has seen the hardy islanders through the ice and isolation of vicious winters, where the average daily temperature is 0°C and iceberg spotting is a legitimate hobby. "It's the Newfie way," Claude says. "If you have a slice of bread and your neighbour don't, you have half and you give him half."
For many of the passengers, warmth was the thing most needed. I meet Beulah Cooper at her house on Rickenbacker Road. (All streets in Gander are named after figures in aviation history; her cul-de-sac in honour of Eddie Rickenbacker, America's great World War I fighter ace.) I go to shake her hand: "Don't do handshakes," she says with a hug. I ask her age: "Seventy-eight," she winks, "but I can still do a few hop-skip-and-jumps." (When we take a photo together later, she pinches my bum.)
On September 11, Beulah brought a tray of sandwiches down to the Legion hall, where she noticed one woman, teary and frightened. Her name was Hannah O'Rourke, and her son, Kevin, was a firefighter with Rescue Company 2 in Brooklyn, last seen sprinting towards Ground Zero. Beulah's son, Aubrey, was a fireman, too, in Gander. So Beulah held Hannah near, and walked her to church to pray. They talked about life and love. They remain close. "Hannah phoned me after she got home. They found her son's body on the 24th of September, under a stairwell in Tower One," Beulah says, sniffling. (She's lost a son, too. Aubrey passed away from cancer in 2017.) "I was talking to Hannah last night, though, and she's good. She'll never hang up without saying, 'I love you.' "
They rescued 19 forgotten animals by going through the cargo holds, plane by plane, at times crawling over suitcases and bags to find them.
Countless stories of unconditional kindness began to emerge. Bonnie Harris, 53, was and still is the director of the local animal shelter, and insisted on searching for animals in the grounded planes. The airport authority had told her there were none, but her husband Doug, an aircraft refueller, said that was "bull". Sitting in her living room with Gracie, her pomeranian-sheltie-poodle cross, Bonnie smiles as she explains how they rescued 19 forgotten animals by going through the cargo holds, plane by plane, at times crawling over suitcases and bags to find them. There was the confused and hungry Rottweiler on an American Airlines flight, who was not pleased to see strangers, and an old Jack Russell on a British Airways flight that melted Bonnie's heart. "I love the older dogs, and when I'd headed into the hangar I could hear her tail wagging, banging on the kennel." There were cats, too, but the most noteworthy furry passengers were two female bonobo monkeys from the Netherlands. With good care "the girls" made it safely to their new home, a zoo in Ohio, and one gave birth years later. (The zoo named the baby "Gander".)
As days passed, the plane people began to enjoy their stay. The locals put on karaoke nights, and took passengers hiking around Cobb's Pond. If you mentioned you'd like to go for a boat ride on Gander Lake, someone would arrive with a dinghy and a fishing rod. One passenger was a big-game hunter from Nairobi – he ended up in the woods with lumberjacks, hunting moose. Others tried local delicacies like "bottled moose", meat boiled under pressure in mason jars. That was requested by one passenger – naturally 10 kilograms were delivered. "September is moose hunting season, so people were probably thawing last year's moose to make room for this year's moose," says Brian. "Either way, within half an hour he was eating moose on crackers."
Lives were changed. Rabbi Leivi Sudak of London created a makeshift kosher kitchen that drew 28 Jewish passengers, a Tibetan monk and one unexpected guest, a local Holocaust survivor. He had been adopted, and moved to Newfoundland as a child, where he kept his heritage secret from friends, even his wife. The rabbi received him, gave him his first yarmulke, siddur and tallit. When the man died, years later, he was buried with those gifts.
There was a love story, too. Nick Marson, an oil industry engineer from England, was on the same plane as Diane Gray, a buyer for a department store from Houston. After a few days of flirting, the buttoned-up Brit and the flame from Texas kissed on the bus back to Continental Flight 5. They were married a year later, and honeymooned in Gambo, the Newfoundland town where they met, stranded on adjacent cots in the school gym.
The memory that always gets to Oz Fudge, though, is the handful of terminally ill children from the Make-A-Wish Foundation. They were headed to a dream vacation at Disney World in Florida. In Gander they were housed in an old church camp, taken on canoe trips and hay rides, and even saw a bear in the wild. At 8am on the last day, Oz heard that two of the sick girls were celebrating birthdays. By 2pm, the town had organised a birthday party for all 350 people on board their flight to Orlando. The local co-op shop baked a 14-foot-long cake. Stores donated gifts. They had balloons and clowns, and because the children were supposed to be meeting Mickey Mouse and Pluto, costumes were rustled up, including "Commander Gander" (the local sports mascot). The girls had most wanted to meet Snow White and Cinderella, so Oz's daughter and a few friends located old Halloween princess gowns, then sat making wands and tiaras. The teenage beauties floated into the party with a message for the gravely ill children: "Tinkerbell says Happy Birthday!"
One of the fathers, a big British bloke, pulled Oz aside. He said he wanted the constable to know that "it's okay". It would be okay, he said, if his daughter never made it to Disney World, because she'd had the time of her short life in Gander. "I had to leave," says Oz. "Being law enforcement, you're trained not to show emotion. And I'm not always good at it."
Gander is no stranger to international visitors. For almost a century, in fact, Newfoundland has been inextricably linked to aviation. It was the starting point for Amelia Earhart's famous first non-stop solo flight by a woman across the Atlantic, in 1932. In 1938, the Gander Airport opened, and by 1940, the site was known as Ferry Command: the launching pad for thousands of Allied aircraft bound for the European theatre of World War II. In peace, Gander turned into a vital refuelling stop for the first big commercial transatlantic passenger flights between America and Europe, and by the 1950s it was one of the busiest airports in the world, graced by a parade of the rich and famous.
In 1959, a new terminal was opened by Queen Elizabeth II, and preserved still are its floors of ornate Italian marble and vinyl couches designed by American design couple Charles and Ray Eames. On Sundays, people would flock there to catch a glimpse of the movie stars and millionaires passing through on their way to somewhere else. Humphrey Bogart stayed overnight. Neil Armstrong was here, as were Muhammad Ali and Marilyn Monroe. Johnny Cash trashed a room at the Hotel Gander. Legend has it Frank Sinatra once tried to cut in line at the airport bar, and a burly Ganderite sent him straight to the back. Before The Beatles appeared on The Ed Sullivan Show, they took their first steps in North America right here.
By the 1950s Gander had one of the busiest airports in the world, graced by a parade of the rich and famous.
But almost as soon as that gilded age arrived, it was gone. The jumbo jets no longer needed to refuel in order to reach Europe, and so the airport outlived its utility. Still, it remained a helpful stop for Communist countries that couldn't land in the United States. Aeroflot made regular trips from Moscow, and Air Cubana sent flights from Havana. Cuban leader Fidel Castro once dined here with the mayor, but he also visited decades earlier, in the 1970s. "Castro saw his first snowfall in Gander," says Claude, smiling. "The airport manager took him to the golf course. They went for a toboggan ride."
Gander has also been touched by tragedy. In 1946, 27 people died when a Sabena Airways DC-4 crashed in a wooded area while coming in to land. In 1967, 37 people died when Czechoslovakia Airlines Flight 523 came off the runway. The worst was an American military flight carrying peacekeepers deployed in the Middle East home to Kentucky for Christmas. Members of the 101st Airborne Division called family members from the airport on December 12, 1985, but their plane dove sharply shortly after takeoff, killing all 256 people on board.
At dusk, Diane takes me to the remote lakeside memorial, where one line of spruce trees is higher than the other, because the area was scraped clean in the crash. There's a cross made of a fuselage door, and a hulking bronze statue of a soldier, holding hands with a boy and girl. There's a set of dog tags hanging from his neck bearing the name of a serviceman. Brought here by his family? "People make pilgrimages," says Diane. "You see new flags all the time. People leave money. It's a sad place, the kind of place that reminds you we're familiar with disaster."
The visitors arrived on a Tuesday and left on a Saturday, and so thousands of private, tearful goodbyes took place. But one Royal Canadian Mounted Police officer took it upon himself to farewell everyone publicly, yet silently, by standing at attention in the airport lounge wearing full "mountie" regalia. He stood still while a blind teenage girl from Germany ran her fingers around the curved brim of his hat and over his bright red wool tunic, while her mother described the sparkling brocade and black leather riding boots. "She wanted her daughter to know what kindness felt like," says Diane. "To touch it with her hands."
Then they were gone. And the locals were left with a profound sense of loss. Diane drove around Gander looking to see if there were any strays left to help.
"It was so empty," she says. "It was like there was an echo." Brian sat down at home on the Saturday night, but could barely sit up straight. An old James Taylor concert came on the TV. "He's my absolute favourite performer, and my wife says, 'Are you okay?' I go, 'Yeah, I think so, why?' She says, 'Do you know you're crying?' The whole front of my shirt was soaked. I slept until Monday."
Claude, who retired as mayor in 2017 – his gavel is framed and hung on the wall at home – summarises the situation best. "On the first day, we had 7000 strangers. On the third day, we had 7000 friends. On the fifth day, we lost 7000 family members. We said goodbye and we didn't need nothin' else. We were paid in full."
The plane people, however, weren't about to let the matter rest with a wave. This was apparent before they'd even departed, as lira and francs and dollars and pounds were dropped in cardboard boxes at the makeshift dormitories all over town. With personal cheques and money orders, they left about $60,000. In Lewisporte, members of the Rockefeller Foundation had been using the school's dated computer lab to do work while stranded, and so donated $85,000 worth of new machines. In the air shortly after takeoff on Delta Flight 15, a retired fundraiser named Shirley Brooks-Jones asked to speak to the cabin, requesting donations for a scholarship fund. By the time the collection basket came down the aisle, more than $15,000 was pledged, which later grew to $2 million and paid for well over 200 Newfoundland students to attend university.
On the first day, we had 7000 strangers. On the third day, we had 7000 friends. On the fifth day, we lost 7000 family members.
Mail began to arrive as the first snow of 2001 fell, a dusting of letters turning into a blizzard of postcards and envelopes. A piece of steel from the wreckage of the World Trade Centre was sent to Gander, and it sits in the town hall near three binders full of thankyous and well-wishes. People began visiting. First responders from Ground Zero. Survivors from the attack on the Pentagon. A group of 70 progressive Mennonites from Pennsylvania, who came to donate a quilt.
Stories were written about Gander, and word spread, which reached a man named Michael Rubinoff, a theatre buff and lawyer from Toronto. He pitched the story to playwrights David Hein and Irene Sankoff, Canadians who had been studying in New York on September 11. They visited Gander on the 10th anniversary of the attacks and stayed for a month, interviewing everyone.
Diane met them at the school and listened as they explained their idea. They think it's a musical, she thought. Isn't that cute. Claude couldn't fathom a stage show about blankets, showers and soup. He waved them goodbye, then turned to a friend: "Poor dears," he whispered. "They'll end up on welfare."
But the musical Come from Away – featuring characters based on Oz, Claude, Bonnie, Brian, Beulah, Diane and others – started in La Jolla, California, then went to Seattle, then Washington DC. It went to Toronto, then began its run on Broadway in New York, at which point the real Ganderites were brought on stage for a curtain call. "And this jaded Manhattan audience was standing as one," says Hein. "They lost their minds, cheering for these ordinary people. The world was saying, 'No, what you did was extraordinary.' "
The Ganderites have been to most of the openings now, including in Seattle, Dublin and London, and they're headed our way this winter, when the show opens at the refurbished Comedy Theatre in Melbourne. (Diane promised to bring with her the underwear and socks I accidentally left in her dryer.) Come from Away won a Tony for best direction in 2017, and the West End production is nominated for nine Olivier awards.
The town's unassuming locals have become celebrities, meeting Canadian Prime Minister Justin Trudeau and TV star Oprah Winfrey. Oz was at a local police media course, and the trainer wanted to know if any of the trainees had been interviewed before. "Well, there's NTV, CBC and CBC National, of course," he answered. "Then CTV, ABC, NBC, PBS, Fox, CNN…" The instructor told him he should probably teach the course.
There's been a documentary about Gander, a Canadian telemovie, and now a Hollywood film adaptation of the musical is in the pipeline. There's been a tourism uptick, too; a leap in town visitors of about 35 per cent since the show took off. More are expected as Come from Awaycontinues its run and people fall in love not only with the stories but the sound of accordions, fiddles and bodhráns – true Newfie music. On the 15th anniversary of September 11, the cast came to Gander and brought the rollicking musical tale to the local ice rink. "Within the first song, everybody was on their feet," says Claude. "At one point, the cast had to wait for a standing ovation to stop, because they still had three scenes left."Play Video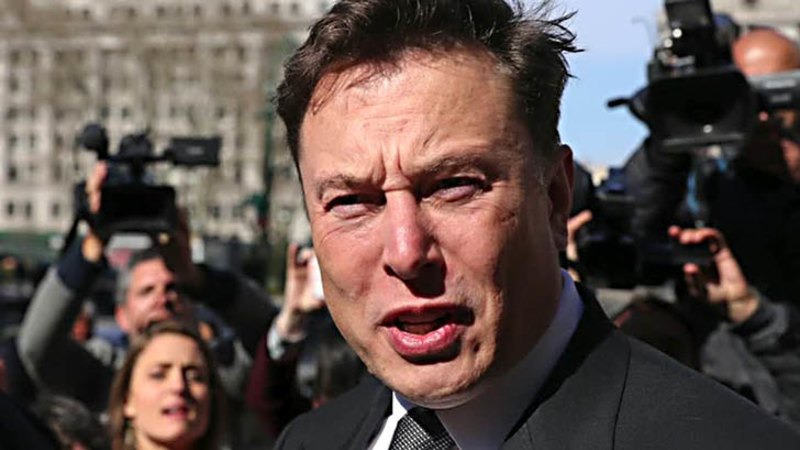 Play video3:199/11 survivor: 'it made no sense at all'
Brian Clark went down Stairway A, helped to rescue another man and made it out of the World Trade Centre before the building collapsed.
I see the show in New York, and afterwards meet Kevin Tuerff, one of the plane people and also a character in the show. Sitting in a bar with a view over Broadway, Tuerff remembers being stuck on the tarmac when all he could watch was repeat viewings of Shrek and Dr Dolittle 2.
He says he's been paying back the welcome Gander gave him ever since, championing charitable movements, speaking at high schools and Rotary clubs, and recently raising money for Syrian refugee families who have emigrated to Gander. "People try to dissect what happened, asking, 'Why are they like that?' instead of asking, 'Why are we not like that?' " he says. "I think the world needs to see this. It's the right story at the right time."
They're simple stories, of course. Playwright David Hein says the real trick was to sift, distil and amalgamate the tales. "There were 9000 people in town, and 7000 plane people, so we came back with 16,000 stories to fit into a 100-minute musical with 12 actors." They had to leave out so much that they invented a term for the unused stories: Cut from Away.
Playwright Irene Sankoff remembers one such story, of an older woman sitting alone outside, and a young lady approaching to offer a sympathetic ear. The weeping woman missed her dog. "And so the local went and brought her a cup of coffee, and her own dog, so she would have a dog to sit with. You can't make that up," says Sankoff. "And that's the truth about Gander. It was not only stranger than fiction, but more wonderful, too."
Come from Away helped facilitate Konrad Marshall's trip to Gander for this story.